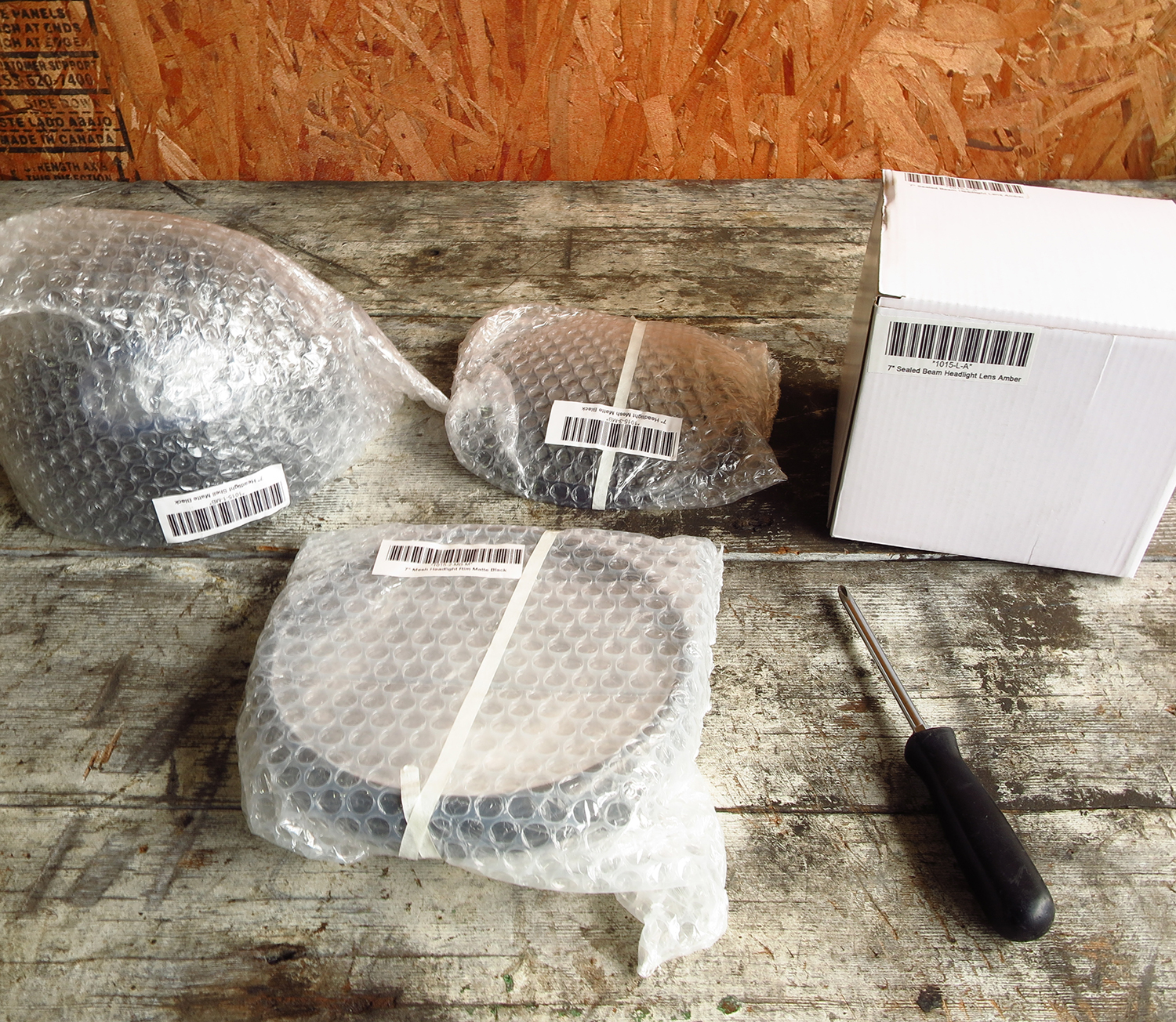 You will receive a headlight shell, headlight rim, headlight lens and a headlight grill (if you chose that option.)
You will find the lens retaining clips and screws in the packaging with the headlight rim.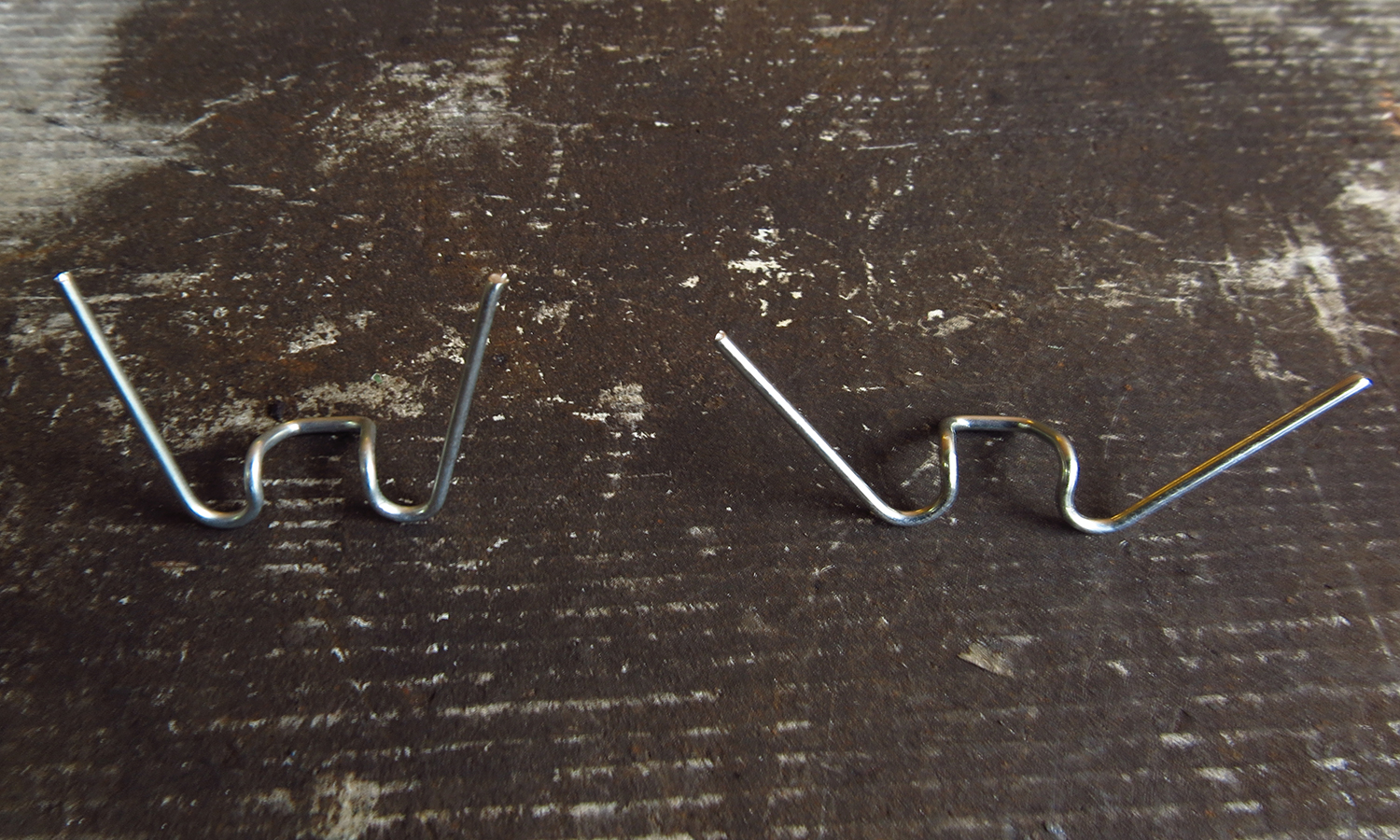 1. Pre-bend retaining clips for easier assembly.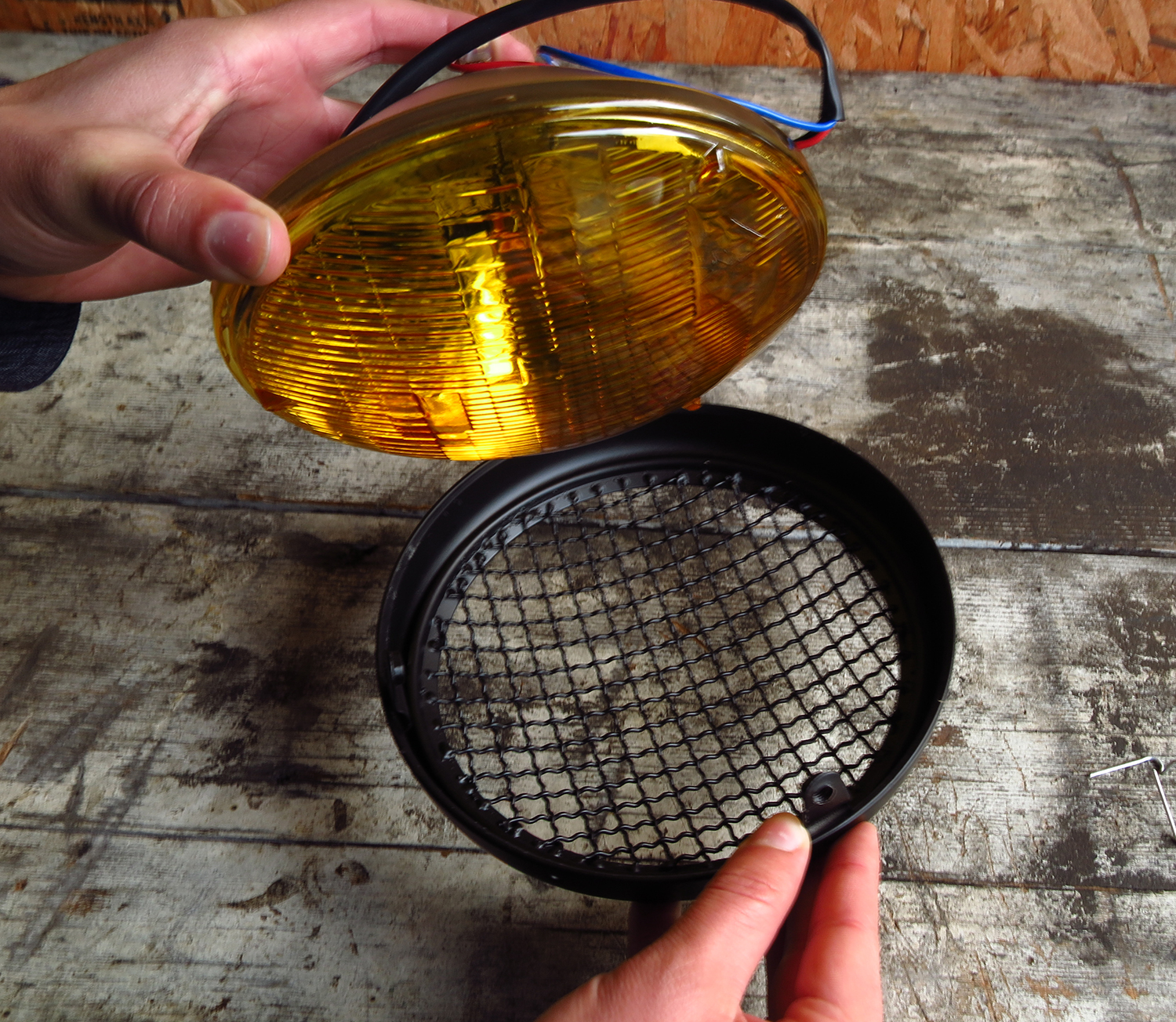 2. Align headlight grill (if chosen) and lens inside the rim face down.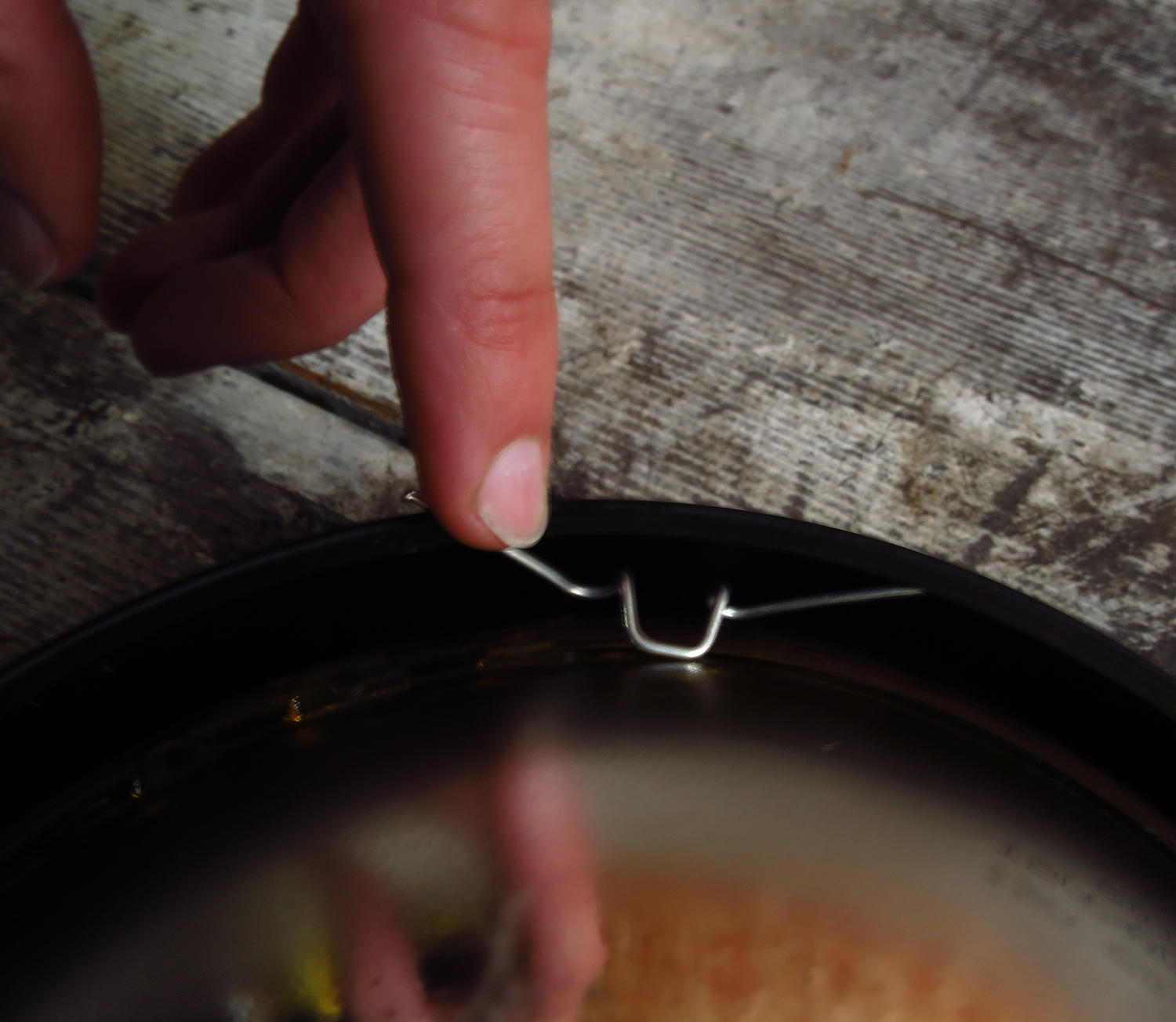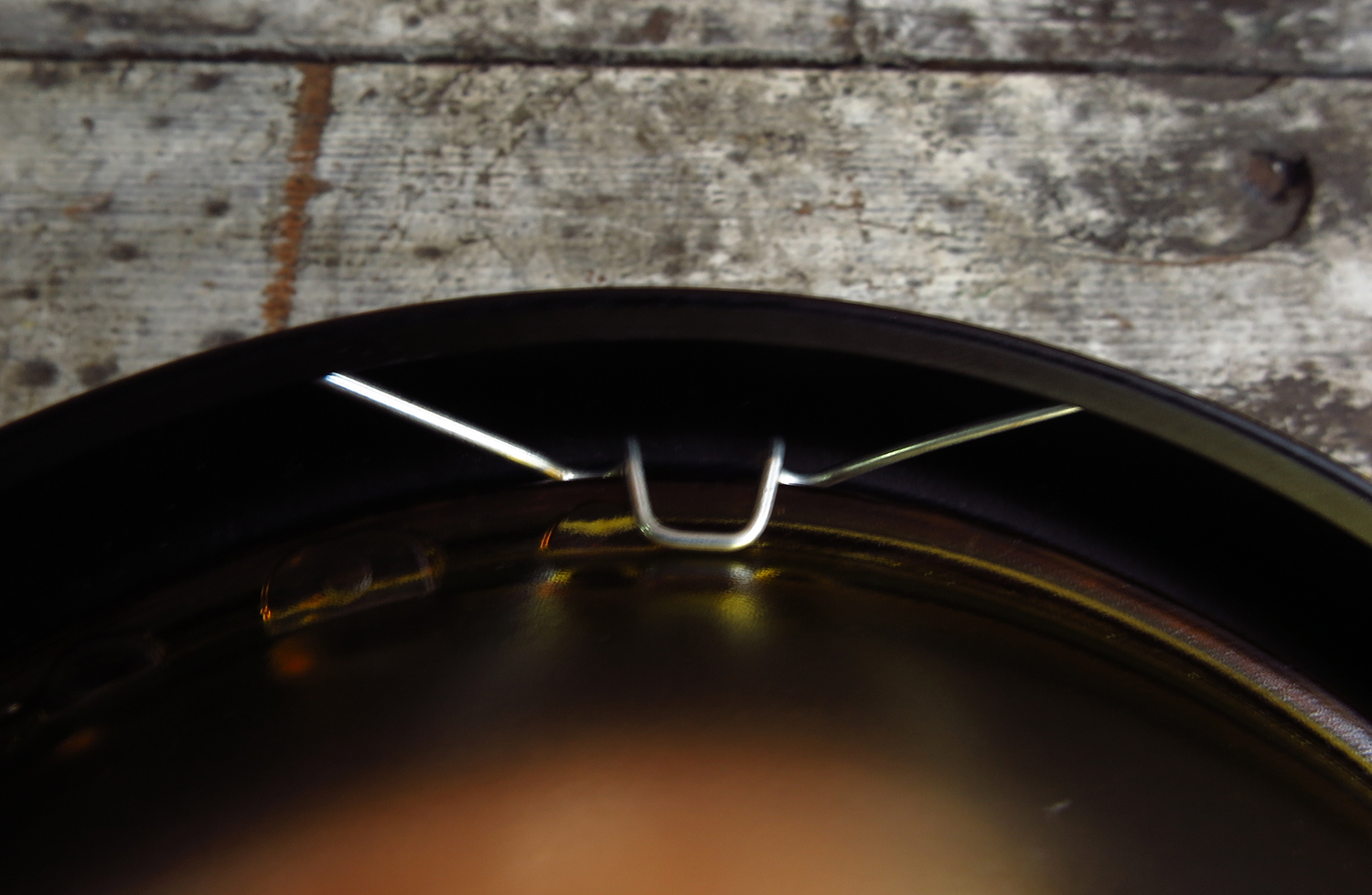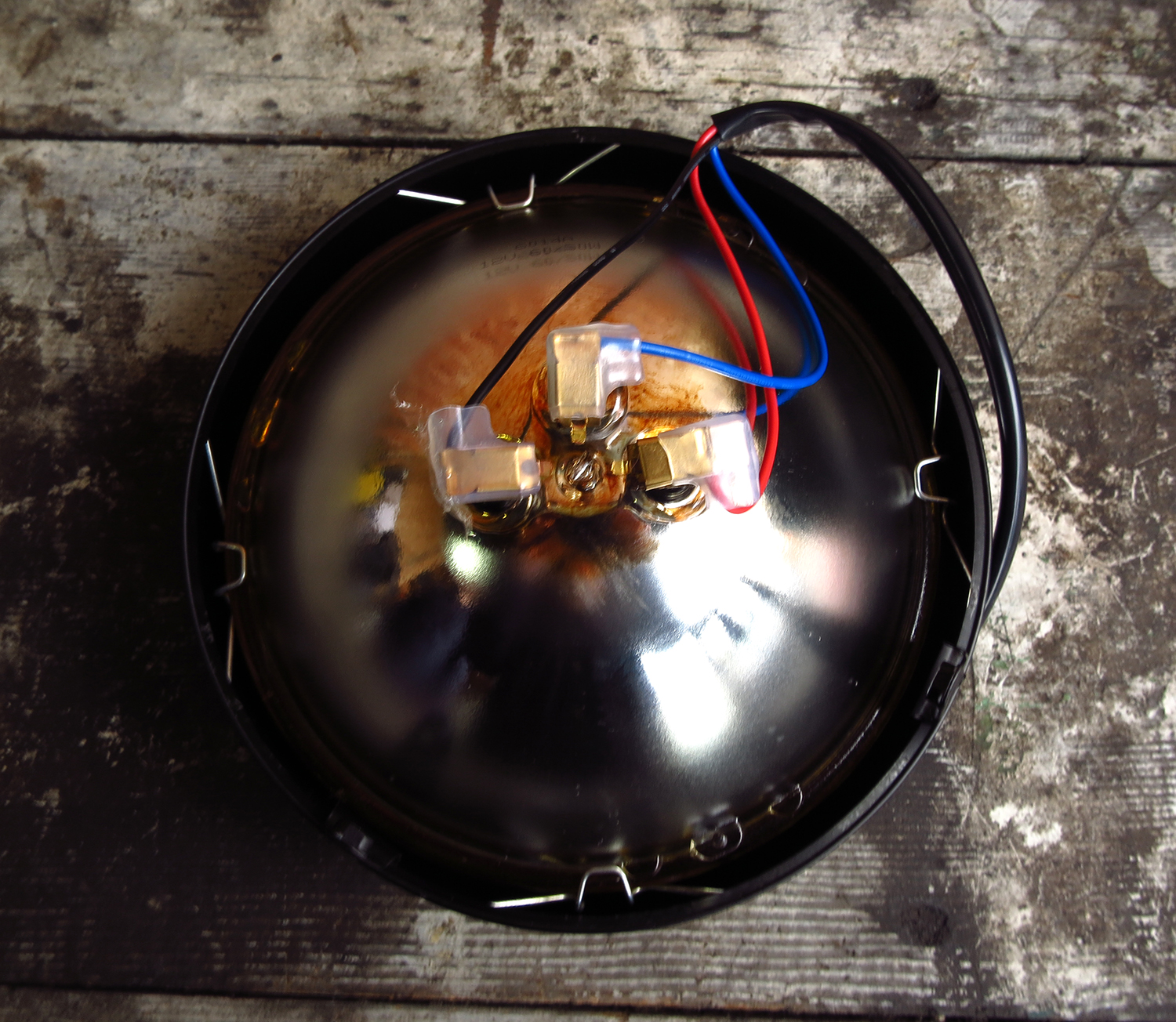 3. Insert retaining clips as shown.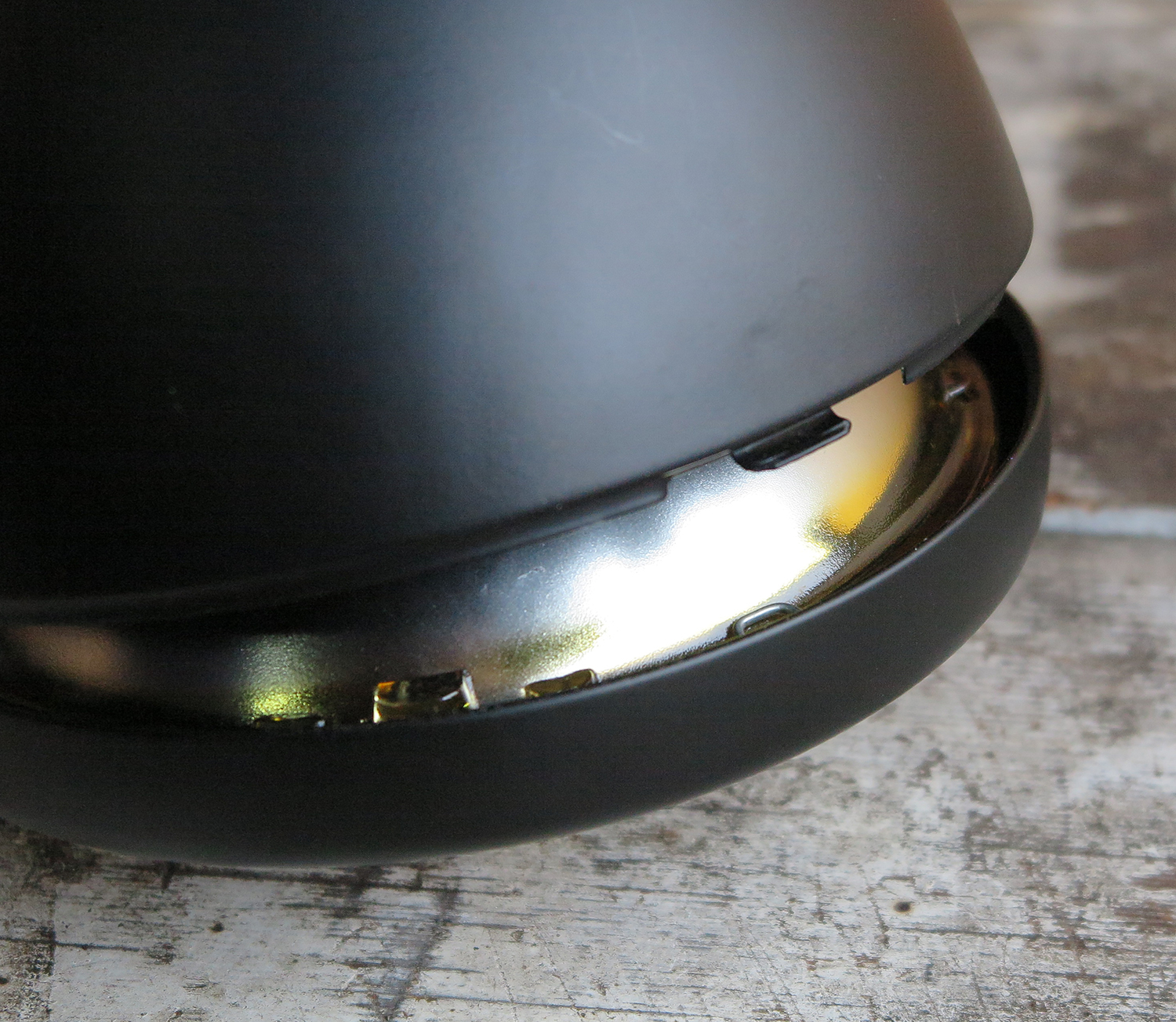 4. Connect tab on the headlight shell with the rim.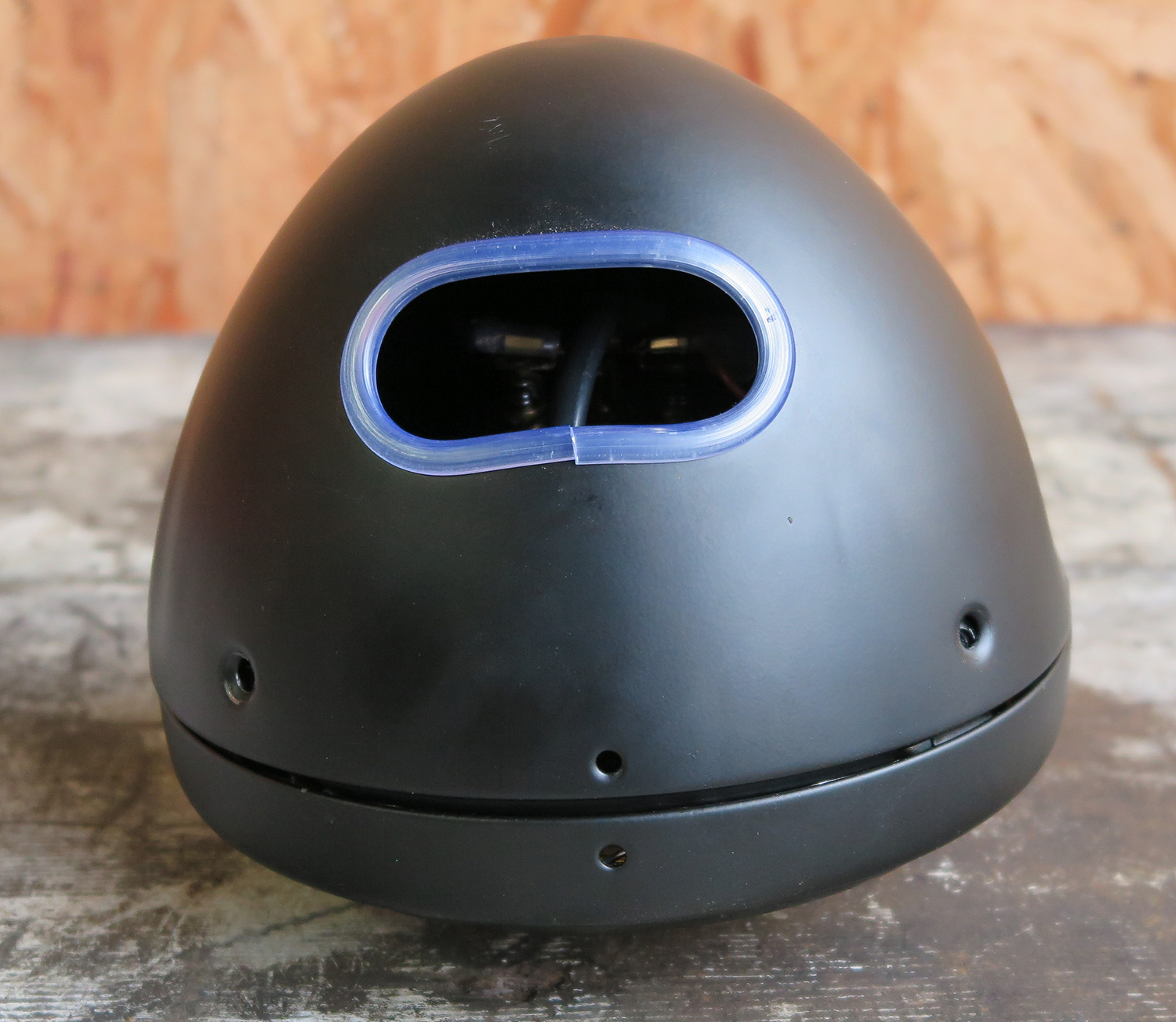 5. Align holes on the bottom of the headlight. Snap into place.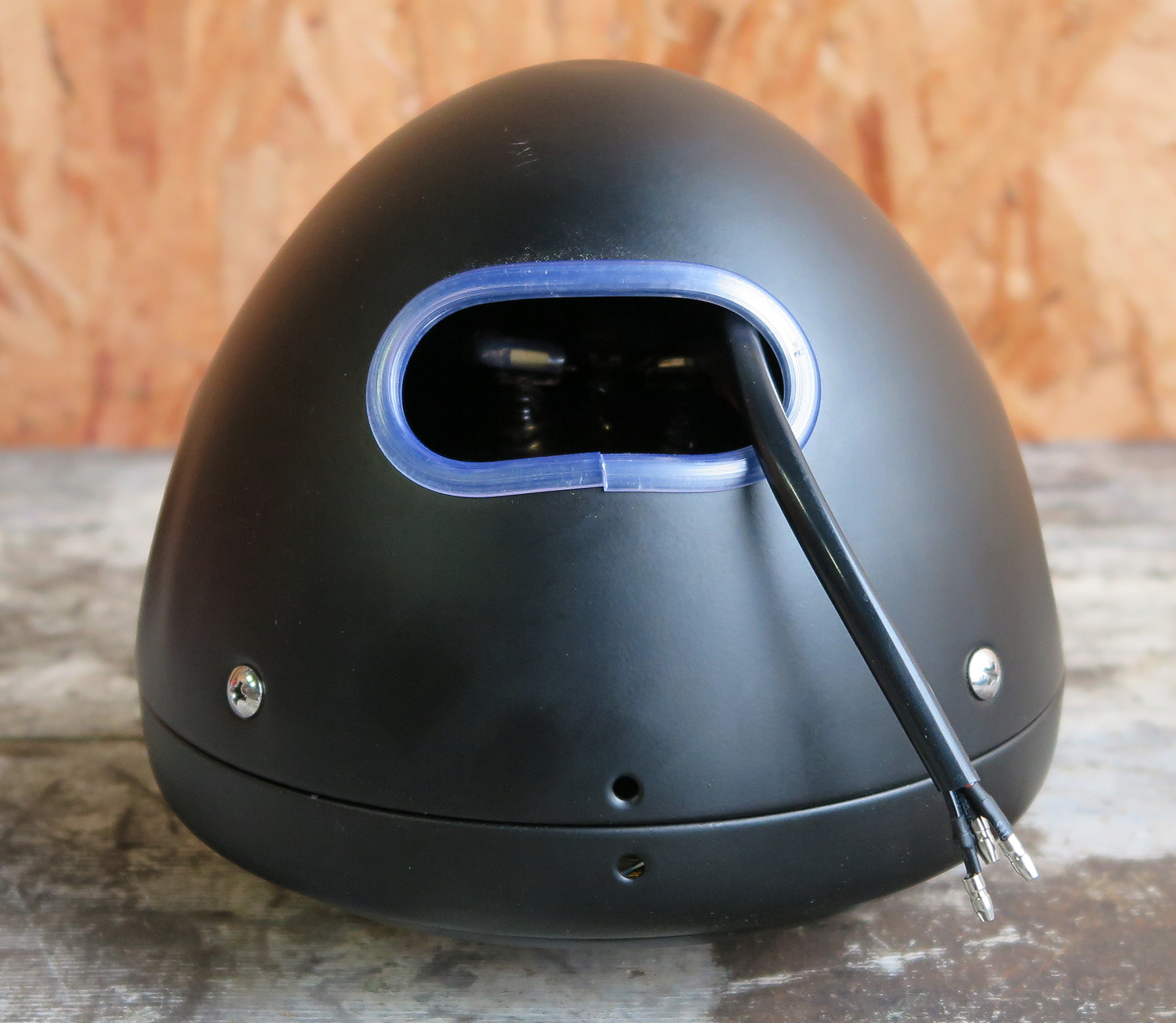 6. Insert and tighten screws.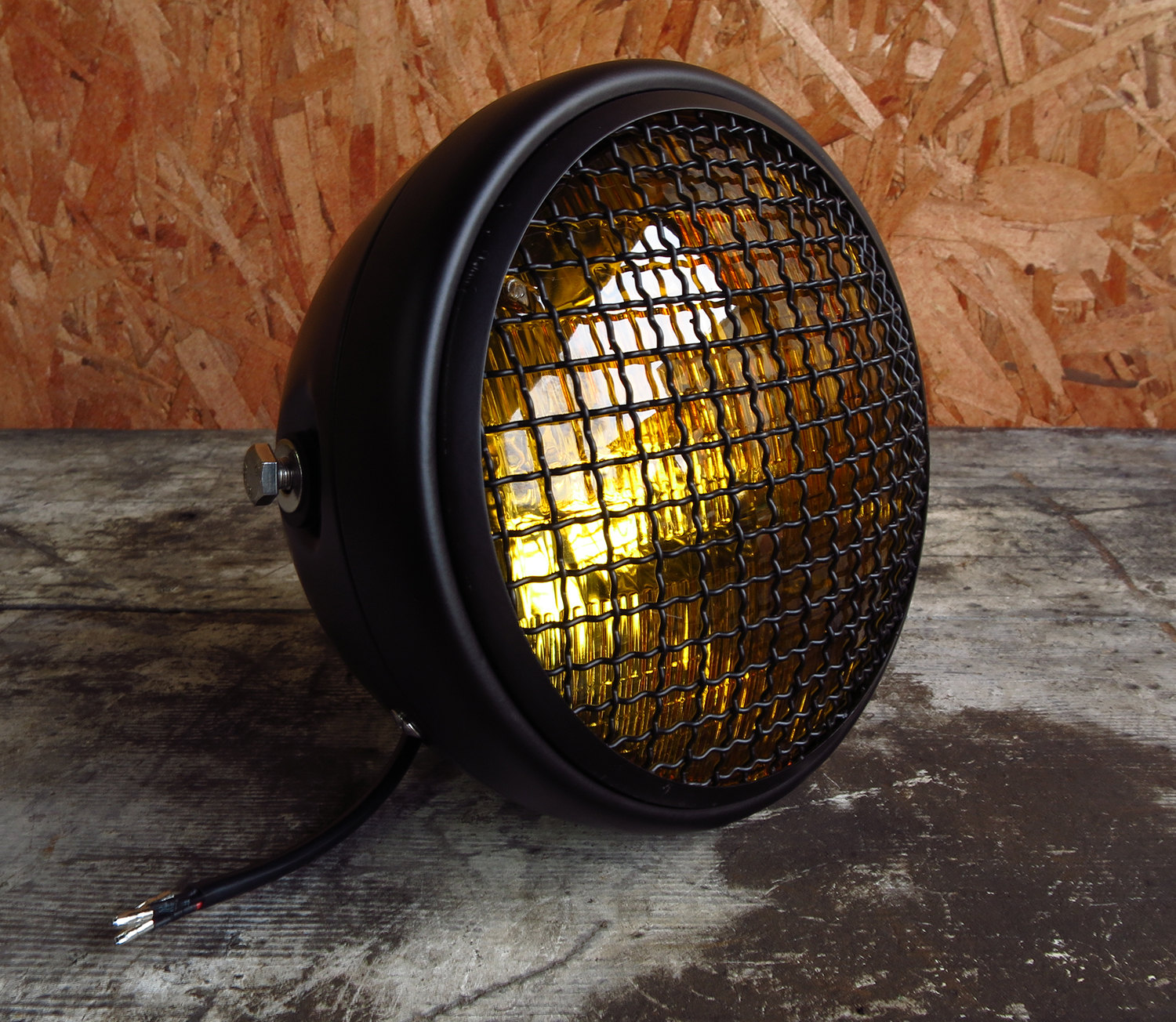 7. You're done, time to mount it on the bike.